Reframing Citriculture: Better Connections for Future
Cultural and Religious Tourism
St. Paul Church
St. Paul's Well, an important destination for pilgrimage, and St. Paul's Church built in the 1850s to commemorate St. Paul. St. Paul, one of the leading figures of the Christianity, is believed to have had this church constructed as St. Paul Cathedral at Tarsus city center in 1102. It attracts attention by its Roman-style thick and high walls, deep windows with a wide internal side and a narrow external side and thick columns.
St. Paul Well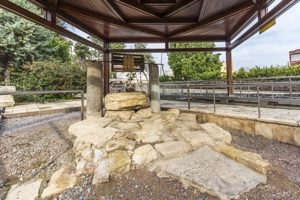 It is a well located in a courtyard of a demolished house, where St. Paul is believed to have lived, in Tarsus city center. Recent excavations have unearthed some walls.
Cave of the Seven Sleepers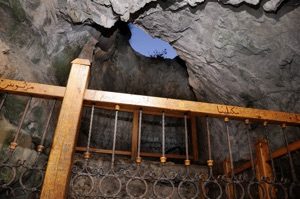 Eshab-ı Kehf, which was depicted in Kehf section of the Koran, is also known as "Seven Sleepers Cave" in public. Though there are various speculations for the place of the cave, Islamic scholars agree that the cave is located in Tarsus.
Aya Tekla Cave Church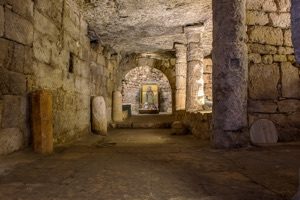 A popular site for religious pilgrimages, this ruined historic church within a cave was built during the Byzantine era and is dedicated to the saint Thecla, who was a saint of the early Christian church.
Hell & Heaven Caves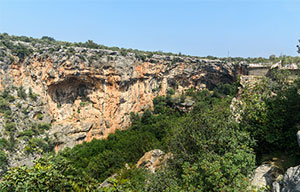 Heaven Cave is a large pit formed by the collapse of the ceiling with chemical erosion.
It is written in the 4 line inscription on the entrance door of the church that this church was built by a devout person named Paulus in the 7th century dedicated to the Virgin Mary. A very large 452-step stone staircase descends into the jungle. The church is reached in step 300. At the end of the cave after the church, the sound of a mythological underground creek is heard. 75 m north of the Heaven Cave, the Hell Cave was formed likewise. The diameter of the mouth ring is 50 m and 75 m, the depth is 128 m. Since the edges are concave, it is not possible to go inside. According to mythology, Zeus defeated Typhon altınas face-fighting dragon who blazed the flames in a quarrel here and imprisoned him in the Pit of Hell for a while before closing it to the bottom of Mount Etna.